Halloween is banned at my school. So, harvest themes are big for craftivities in the fall. One of my favorite projects is making scarecrows.
You can get the directions and templates from Google Docs.
Check out a great Fall linky party by Valerie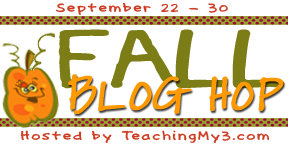 This craftivity is one of the activities you will find in my product, Scarecrows.